Top 20 Gardening Articles of 2017
Last updated: January 9, 2018
Here at Rootwell Products, Inc., we want you to be a gardening success. We know that a green thumb isn't something you're born with. You need advice from the pros and you need lots of practice.
To that end, we try to supply you with tips every week on a range of gardening topics. Every New Year, we post a roundup of the top 20 articles from the previous year. We like to keep tabs on what you are most interested in.
So take a peek at this year's list and see if any of your favorites are there.
Top 20 Gardening Articles
Here they are – the top 20 gardening articles from 2017: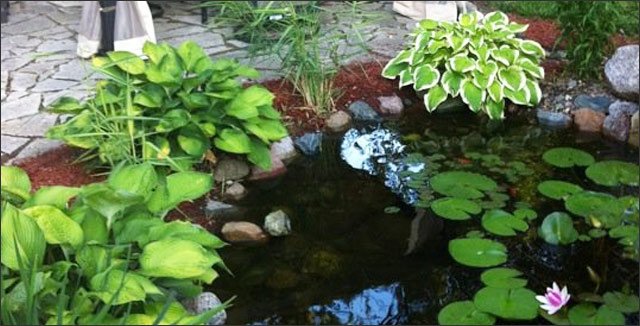 Hostas are the go-to plant for low-maintenance gardening for a good reason: they are beautiful and they hard to kill. You can't go wrong with hostas and there are so many to choose from. Read these few smart tips for growing and caring for your hostas for a lush, extravagant looking garden that will require almost no work come summer.
This one is especially pertinent for some of us right now. If you've opted for a potted Christmas tree, it's your lucky day because you can keep that one green all winter long. We see those small potted trees everywhere leading up to Christmas, but they don't have to be thrown away! Learn how to keep and care for these beauties beyond the Christmas season.
It's interesting to find out what flowers have meant over the centuries that humans have been cultivating them. You can believe that something like a royal wedding bouquet would be loaded with meaning. Find out all about the symbolic meanings of flowers here and read about Kate Middleton's wedding bouquet!
If you're looking for an alpine wildflower look for your garden in the spring, and you want something that will come back year after year, this is your flower. Learn about how to plant and care for these gorgeous blue cones.
Is there an easy way to share a rose plant? These notoriously picky plants couldn't be easier to share with friends and neighbors. Read here to find out how.
Coconut is one of the newer health craze plants for good reason. Every part of the coconut can be used, coconut oil is one of the best sources of healthy fat you can find, and it can be used for all kinds of things. Not to mention coconut water and coconut milk. Read on to find out how to plant and maintain your own coconut tree.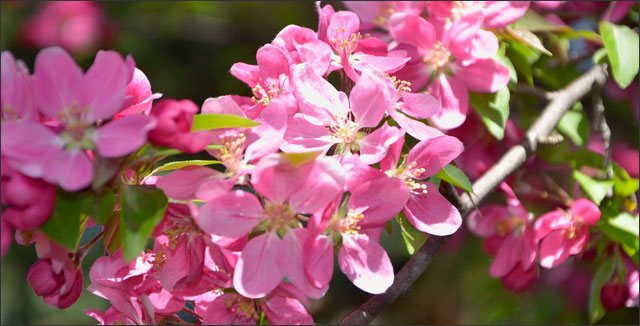 Are you looking for an ornamental tree to plant in your yard but are not sure what kind will thrive best where you live? Here are some perfect trees for the highs, lows and everywhere-in-between climate of the Midwest. These will survive and thrive in our winters and summers.
Speaking of fall flowers, you can never go wrong with mums. They are everywhere in Michigan through the fall months because they are so easy to care for and hardy. They look good potted, come in many bright colors and can be planted as perennials in the spring. Learn how in this article.
Do you want a colorful garden in the cooler months? Get some new ideas for fall blooming flowers for your next year's garden.
Here are a few fun ideas for decorating with evergreen branches in your home.
For residents of Michigan – but really anyone who lives in most parts of the United States – poison ivy and other rash-causing plants can be a huge problem. Especially if you are very sensitive to the oils they produce. Know what to look for and how to control poison ivy in your yard.

Did you know each month has an associated flower? Did you know that most plants and flowers have ancient symbolic meanings and that your birth month is associated with a plant? Find out all about the rich symbolism and meanings of the plants and flowers you may have taken for granted. Which one is yours?
Have you ever experienced a warm spell in the middle of what you know to be deep winter, but you're concerned your trees don't know it? Have you ever seen buds beginning to pop out on trees and are concerned if it will hurt your tree when cold temperatures return? Here's an informative article all about this phenomenon – and why you don't have to worry too much unless you're a produce farmer.
Container gardening is gaining popularity as more and more of the world's population lives in big cities. City dwellers can grow vegetables too, with a little bit of patio space or a sunlit window. Here are the best, and worst, veggie combinations for container growing.
The uses of vinegar are wide-ranging. They might surprise you even if you regularly use vinegar in your everyday life. Read this article to find out how to use vinegar in your garden in place of many less-healthy options.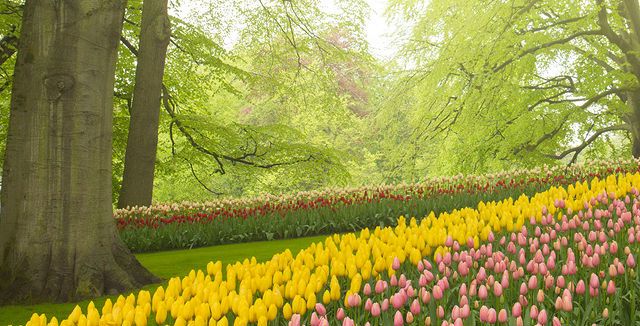 Another spring favorite: huge, colorful tulip displays. Those densely packed beds can be re-created in your own yard using this technique and one of our very effective products. Plan your own spring bulb beds today!
The fragrances of spring hold some of life's richest memories. If you are lucky enough to live near mature blooming trees in the spring, you know that walks in the sunshine, or even at night, are precious. Find out the best and most fragrant trees and shrubs to plant in your yard for constant springtime enjoyment.
The Pacific Northwest is famous for its climate, which leads to a whole beautiful ecosystem that works best for specific types of plants. Being that it's a cool rainforest, there are many plants that will thrive in this environment. But there are a few that wouldn't do well. Find out all about it here.
Who doesn't have a good memory from childhood – or even from adulthood – of climbing trees? Climbing a tree is an easy way to connect with nature, exercise, have an adventure or even get a little peace and quiet.
Erosion is a serious problem for homeowners in different parts of the country. It can be difficult to combat this naturally occurring problem. But there are some ways to control erosion. Find out why erosion happens and what you can do.
Over to You
Thank you for taking the time to visit our blog! Do you have a favorite article? If you have a topic that you would like to see us cover, please let us know.